Reaching end of 2009, travelers around the world are getting more problems in this December.
Heavy snow in America and Europe delayed almost half the scheduled flights in major airports like Washington DC, Frankfurt, London Heathrow and CDG Paris. Those airports became very crowded and almost like chaos.
For those still plan to travel in this season, consider using train as first option. Train schedule is more reliable although in bad weather like heavy rain and snow.
[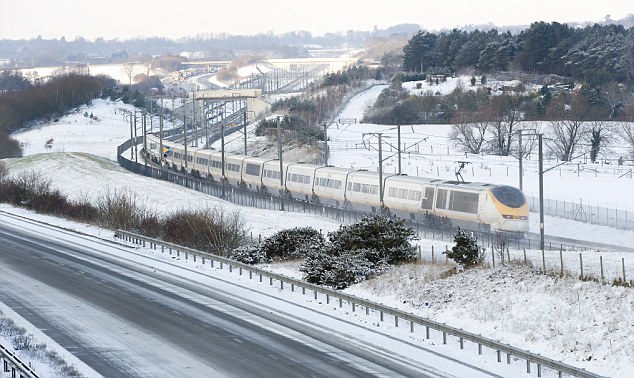 Exception is on EuroStar trains, which connect London with Paris and Brussels via Channel Tunnel. Last week, 6 trains freezed in the middle of tunnel for more than 10 hours because of electricity problem. Thousand of passengers left without electricity and food supplies in those trains and thousands more in each stations are unable to depart for several days.
JAL plan to go bankrupt, one of the safest airlines in the world (of course their ticket price is so high) is facing serious trouble to survive the economic crisis. The plan is one of available options, so just hope for the best, because I still remember JAL flight attendants landed in Changi Airport Singapore - all were young and pretty.
Airport security got doubled after failed bombing plan in Northwest flight to Detroit. Arrive more early in airport because there will be long queue for tighten security check.
In Asia, Singapore Airlines introduced strict new rules for flights to the United States from the busy Asian hub.

"One hour before the plane lands at a US airport, all passengers must be seated, and should not have any baggage near them or be covered with any blanket. The in-flight entertainment system would also be turned off," a company spokesman said.

Hong Kong carrier Cathay Pacific and South Korea's Korean Air brought in restrictions on passengers using phones and the Internet on US-bound flights. New Zealand said passengers flying to the United States were being subject to additional checks, while Japan urged passengers to allow more time at the airport for tightened security. (source: here)
So after all these news, why not considering traveling to Asia? A lot of place to go, from great China, Japan, to Indonesia or Singapore to choose.