Just received personalized luggage tag from KLM sent to my address, took longer than expected but the design is pretty good.
[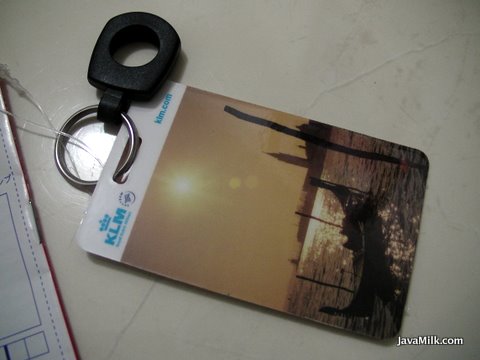 I forget the date, must be one or two month ago, KLM offered via email to make free personalized luggage tag, you could choose one of several designs, from scenery (like mine: Venice Gondola) to traveling people photo,  and put your name or other information on the behind. One applicant would get 2 identical luggage tags from KLM.
Now one tag is hung on my backpack, unlike in the photos the tag will be kept inside actually.
[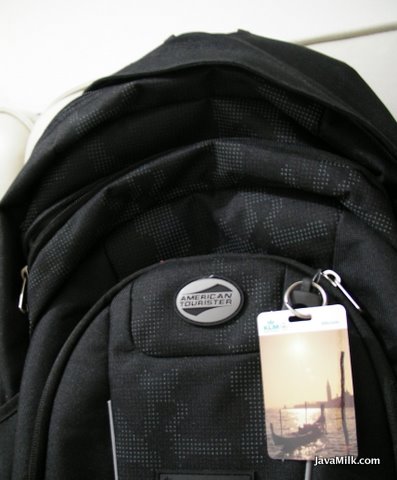 [