Staying connected to Internet while travelling in New Zealand cannot be easier these days. You can bring and use your own country's GSM card but this will be charged with hefty bill even on low data usage.
Hoping for free wifi may be an option, but this only available in fast-food restaurants (MacDonald's) and public space in big cities. When you hit the rural road, this will be non-existent.
The better option is to purchase local NZ GSM card. After doing some research, I found that there are prepaid cards available for foreigners to use, then I put my choice on XT by NZ Telecom. Which I later can say that this is the best prepaid SIM in New Zealand can offer for tourists.
[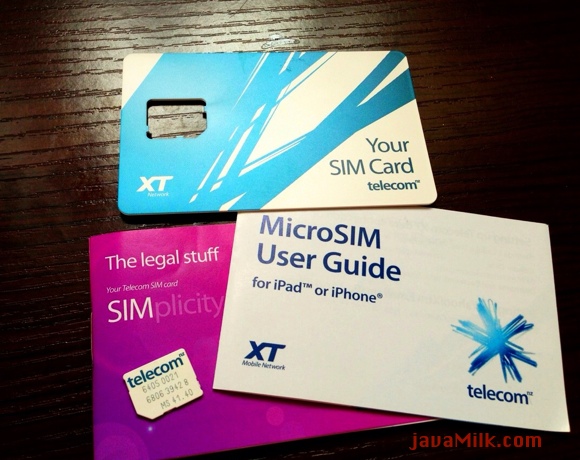 How to buy prepaid card in New Zealand? It is very easy. On your arrival in Auckland International Airport terminal, there are several counters selling GSM cards. I got mine from NZ telecom store, located on ground floor (arrival hall).
The helpful staff offered prepaid starter pack and explained package benefit in brief. They even had Micro SIM for iPhone starter pack.
I may have forgot the exact price I purchased. But now the starter pack costs \$19 (Jan 2013), comes with 500MB quota valid for 1 month use. This should be enough for moderate browsing, emails, and facebook. We are needed to provide identification (passport) and the staff would activate the card on the spot.
If you need bigger data quota, you can opt for 2GB for \$50 (one month expiry). Other details, you can find on their page.
I found that the GSM signal reception and Internet speed was good, both in North and South Island. I used this as far as Queenstown and Te Anau.
Tips: as competition may be tough, try to compare similar package by other GSM operators. Most offering prepaid : 2degrees and vodafone.