Lonely Planet mempunyai cara yang menarik untuk merayakan 40 tahun penerbitan Lonely Planet. Kali ini LP memberikan ebook gratis berjudul Europe 40 Amazing Experiences. Yup.. bener, gratis!
[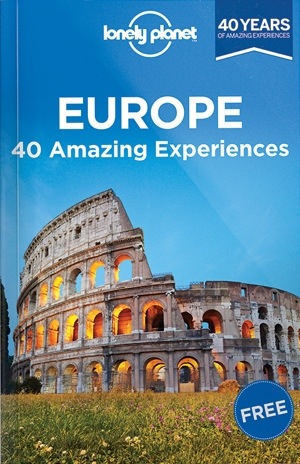 Untuk bisa download ebook ini secara gratis, Anda perlu mempunyai iTunes US/UK account atau Amazon Kindle account. Lalu buka alamat : http://lonelyplanet.com/40experiences 
Buku ini tidak memberikan panduan jalan ala Lonely Planet seperti biasa, namun memberikan daftar 40 aktivitas yang menarik dan memorable yang dapat dilakukan di berbagai negara Eropa, salah satunya saya kutip:
#38: Go Swimming in Greece

Participants swim approximately 5km each day with dolphins, turtles, and monkseals along isolated coastline.
Lumayan menarik isinya memberikan perspektif travelling ala majalah. Kekurangan buku ini cuma satu: terlalu brief, :)
Selamat menikmati!