Taipei 101 Mall
Taipei 101 Observatory
National Palace Museum
Shilin Night Market

Ximending
From central now we head to the north, and to the biggest city Taipei. Unfortunately the beginning of the day has been ruined by the visit to a charm shop. Some of the believers spend at least NT 6000 for a charm. D**n!!
Then, we visit the Taipei 101 Mall, only 1 hour looking around the mall. My target is not the mall but the chance to visit the observatory of Taipei 101, currently the highest building in the world. Unlike Petronas Tower that shares a free pass to visitor, we need to pay to the observatory, cost me NT 400. Getting ticket in hand, no queuing at all, I hop on to, claim as, the fastest elevator in the world, getting to the 89 floor in 15 seconds.
[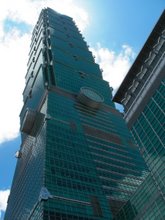 [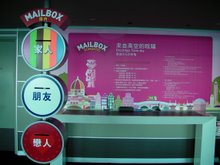 Getting around the observatory, looking around Taiwan, you could see Japan, Korea, and China Island in the distant. You could also go to the 90th floor in which you can go outside the building. Hiks unfortunately, only 1 hour given here, I still think it's not enough time. Well, it's a risk you need to take when you join the tour.
[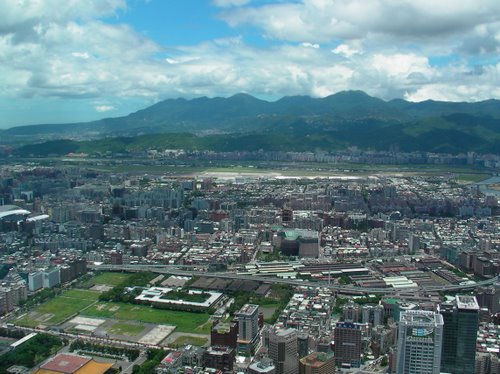 Next, we eat Xiao Long Bao, not in Din Tai Fung (hmm.. I even could not find a big sign of Din Tai Fung here), we eat in . Lunch is included in tour package so every one is limited to have 4 pcs only. Haha.. we need to count first before put into our mouth. Taste is not much different with the one in Jakarta.
[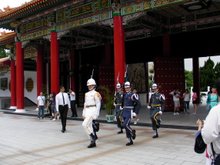 National Palace Museum is our next destination, shorten name is Gu Gong (??) yes it is the same spelling as the Forbidden city in Beijing. It is told that when the Communists were advancing on Beijing in the final years of the Chinese Civil War, the Nationalists grabbed all they could from the Forbidden City and brought it to Taiwan. Needless to say, the Communists weren't very happy about this, but this way the treasures were probably saved from destruction in the Cultural Revolution — and the museum today has what is quite possibly the best collection of Chinese art in the world. Famous pieces from its collections include the jade cabbage, pork belly jade, and passenger boat carved from an olive pit. The tour guide brings us around and tells the story of the jades.
After that, we have 60 minutes of time to looking around the museum. The museum is a 3-storey building and be alert that taking pictures is strongly forbidden in the place.
Next is my favorite, Shilin free market. Shopping time…
[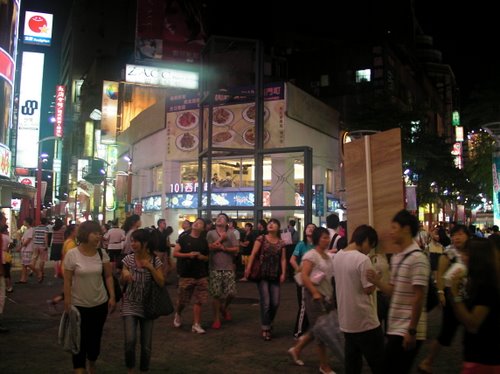 [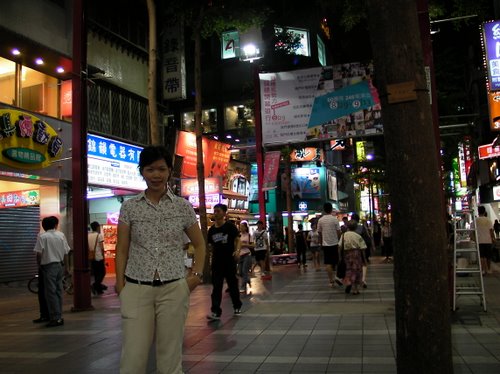 Visiting Taipei will not be completed without going to Ximending, the Harajuku of Taipei. Shopping blocks which all of the young of Taiwan will gather to hang around.
Next: bye Taipei (Day #7)