As I had a work matter in Yogyakarta on last March, got a chance to stay in one of Accor Hotels group, named Phoenix Hotel Yogyakarta.
Located just short walk from Simpang Tugu, a landmark on the north of Yogya Sultan Palace, it is very convenient and walkable to the famous Malioboro shopping street. Whenever I got tired of walking, just hailed a becak to take me back to the hotel.
Categorized under Galery Mercure brand, means that this hotel has something special, not just a hotel. Phoenix Hotel brings out a sense of authentic javanese touch in ornaments and details. The building itself is classic, the one that erected before 20th century. Yep, it was built in 1819 by a Chinese businessman named Mr. Kwik Djoen Eng. If you have time and money, try to book suite room 221, it is called The Kwik Djoen Eng Suite, I believe it has many memorabilia of him in it.
[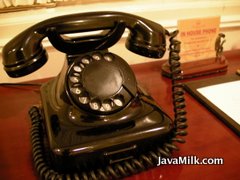 [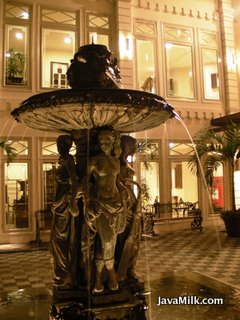 My double room itself was great. Apart from standard things like LCD TV, working desk, and standing shower, a touch of javanese furniture like bed headboard and drawer are antique. Salak Pondoh is provided in my room everyday made me hard to digest :)
[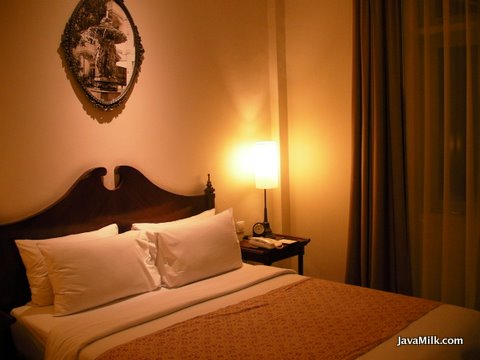 [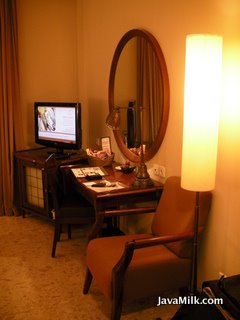 Hospitality is exceptional in this hotel as I experienced. The staff are helpful and serve will heart and smile. These kind of service is very rare even in other 5 star hotels. As this hotel is not as big as other 4 stars, then I guess the reception and security staff were already familiar with me from my second day stay. I believe that long and regular training sessions keep them as they are.
Pool, well this hotel pool is small and located in north-wing building , but I didn't bother on its size as I only have swum once during my stay. But you can got into its sauna facility after having a cold water swim, body refreshing!
[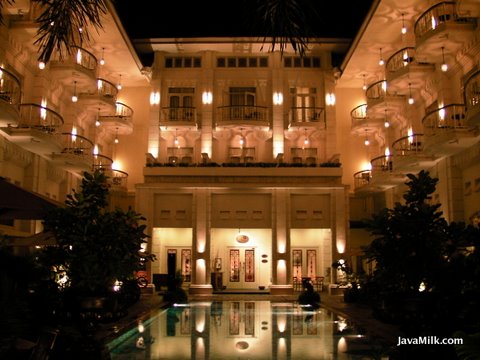 [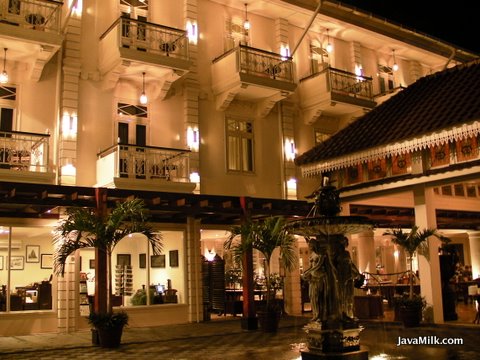 In summary, it is a very recommended hotel to stay if you are going to Yogyakarta. Room rate is from USD 60++ for double room. You can book from directly from Phoenix Hotel website or Agoda link.