One of the happening place in Jakarta during 1980s is Gajah Mada Plaza. Traveling to Jakarta without visiting it would be shameful to tell your relatives. It was big and well-known at that time, 7 storeys, many stores, and not to forget the famous Rimo Department Store. Visiting this place during my childhood would take 2-3 hours completed with meal at Kentucky Fried Chicken or MacD.
[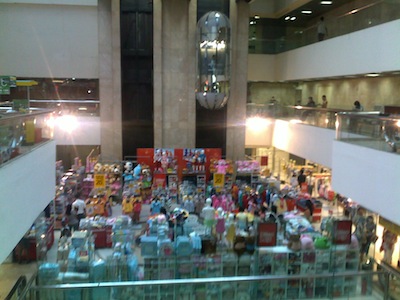 Those golden ages had gone. New shopping malls with much bigger space spring in Jakarta, and people's changed too. Although located at Central Jakarta, it is not the main spot of gathering place anymore. Rimo has closed its business, now replaced with Matahari Dept Store, what left is MacD (now Tony Jack), Optik Seis, and the 'as always' GM 21 Cineplex.

[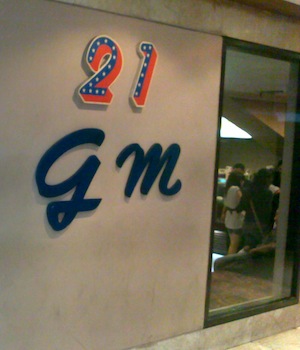 Building layout is still the same, now it has special section for pet shops and foodstores. There is Resto mart, selling cooking ware. Now it is managed by Lippo Group, significant improvement in visitor count. We can buy supplies from Hypermart, buy clothes from Matahari, and hop to adjacent building for CIMB bank (was Lippobank).
Visiting this place definitely a refreshment after bored of strolling big malls. This sunday this shopping complex is packed with people. Finding car park slot is hard, children are running around. I was astonished when trying to buy movie ticket. No LCD screen, movie schedules are displayed with fixed letters attached to a board (although tickets are computerized). The movie theatre itself is big, curved like amphitheater style, very nice couch, and full when I watched Inception.
[