Need for fresh air? Let's come to one of the best parks in Jakarta.
Here I compile my 5 best parks in Jakarta to sit and relax. They all can bring you into a new peace world, separate you from hassle and busy Jakarta.
1. Taman Menteng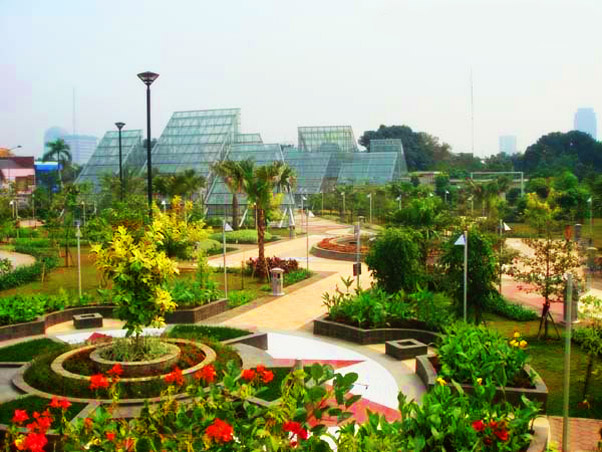 This is one of my favourite park in Jakarta. In the junction of Menteng, the park hosts many varieties of flowers. Several glass-houses are built in the middle of the park to give a different accent to the park. Menteng Park is very lively during the night, where office workers come for relaxation, some come for futsal playing (there's dedicated futsal arena).
If you come by car - don't worry - there's parking building special built for park visitor.

2. Taman Monas
The most highly funded park in Jakarta, Taman Monas is strategically located in the heart of Jakarta. Even this is known as 0 km spot as it is next to Jakarta City Hall, Governor house, and Presidential Palace.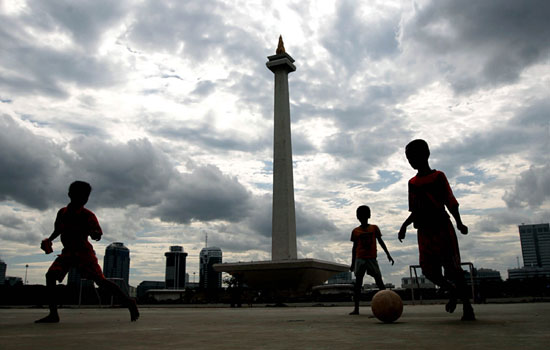 It may also be the largest public park in Jakarta, where you can do jogging in the morning, play football (well, at least in the hard concrete soil), and also you can find deers.
3. Taman Ayodhya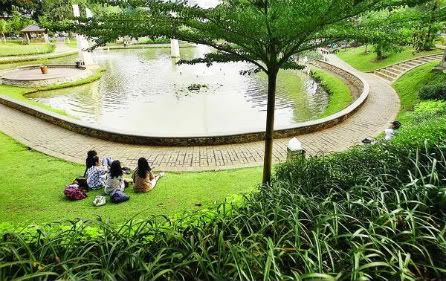 Considered as newest park in South Jakarta, a 10 minutes walk from Melawai and Blok M Plaza. Converted from where it used to be bird market. This park is neat but large. I think it is built to be like a zen place, to sit and relax.
4. Taman Tomang
[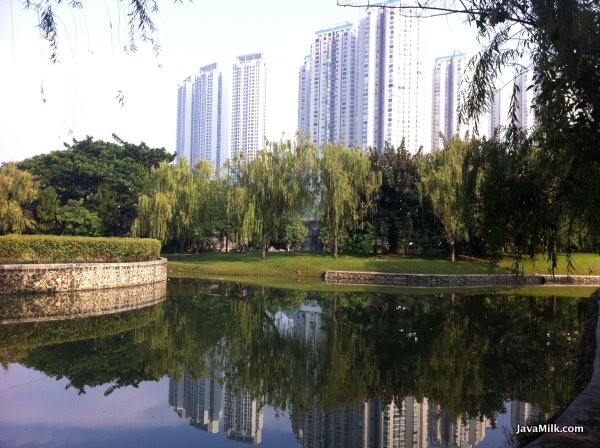 If you come from Slipi, just before turning left and get into Jakarta-Tangerang Toll Road, a small gate on left side is the entrance to this Tomang Park. It is big but not many visitors because of its location (not residential area). There's enough parking lot for cars and motorcycle, so if you want to grab some fresh air during your route going home, try come to this park.
[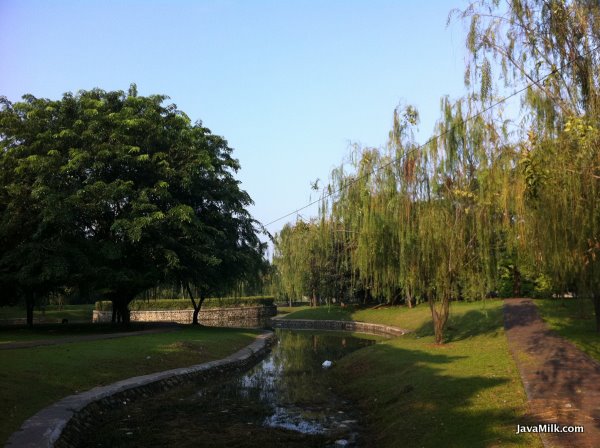 It has jogging track and a small pond, but this is basic park without many facilities. What make this park special is effort by government to turn this high-value land into a public park. It is 5 minutes walking distance from Taman Anggrek Mall.
5. Taman RS PGI Cikini
Well, this may be a little bit controversial. I am recommending a park inside a hospital? No kidding, you can go there and let me know your thought.
It used to be the famous painter Raden Saleh house, then converted into private non-profit hospital. A garden hospital, a garden designed to accelerate patients recovery. I know this park when my father was inward for almost 2 weeks in this hospital.
This small park has some collection of very old trees, such as Beringin trees, Ficus lyrata, and Mahoni. As this is hospital, then the park is very quiet and peaceful during day and night. Best time to visit here is during patient visiting hour, or whole morning in Sunday.