New built Terminal 1 of Barcelona Airport is a bit piece of art. Shiny tiles give great impression and spacious to wander around. Facilities included cafes, restaurants (there's MacDonald's), and don't forget about ZARA fashion store.
Barcelona Airport, also known as El Prat, coded BCN, is located 12km southwest of Barcelona city. This new terminal designed by Ricardo Bofill was inaugurated on June the 16th, 2009 as new building and new gates coded with D and E. Old Airport is renamed to Terminal 2 but still coded as A,B, C. Source: Wikipedia
Regular bus from Plaça Espanya directly stops passenger to this Terminal 1, while riding RENFE Line 2 train will stop at Terminal 2 and one need to hop for free shuttle bus to Terminal 1.
[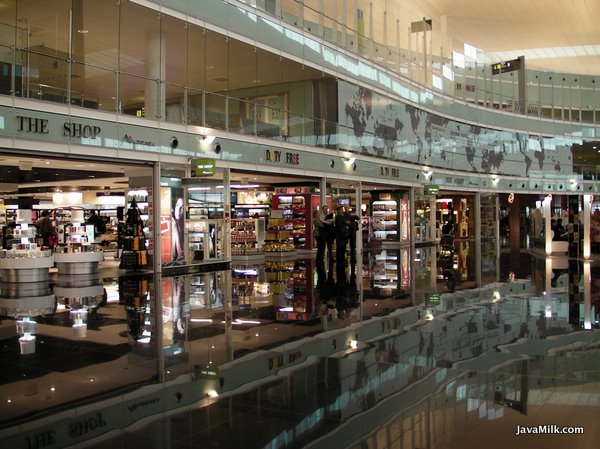 [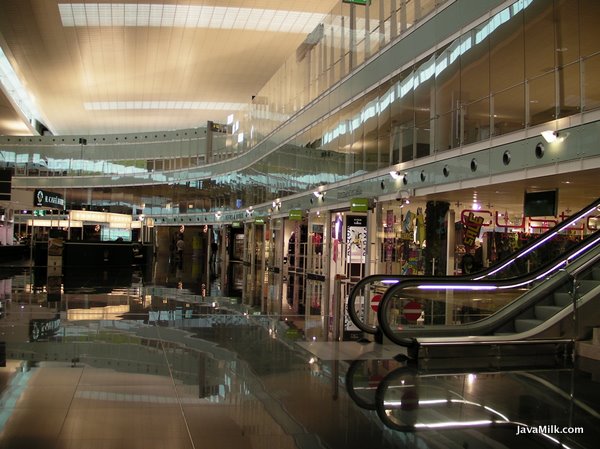 Don't worry if you don't speak Spanish or Catalan, every signage also available in English.
[