Considering too many times of spending weekend in Bandung, I decided to try a different route and city. Then Lampung came into my option.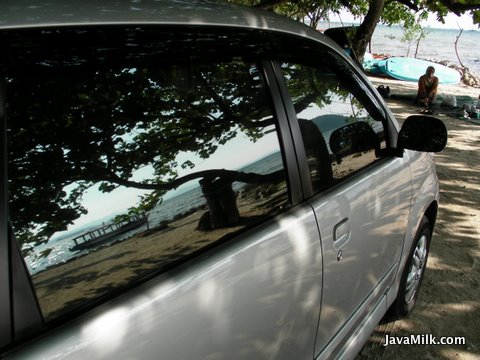 Lampung, with Bandar Lampung as its capital, is the most southern province of Sumatera Island. From Jakarta, the quickest way to Lampung is by car for 7-8 hours ride. Flight to Lampung's Raden Inten Airport is definitely a waste of time from Jakarta, considering effort to CGK airport and 2 hour prior check-in time.
To visit Lampung, you need to spare at least 2 full days. Day trip is not recommended, just calculate your travel time (7 hours each way).
The Journey
How is the route to Lampung? You don't need a map for this, but for your peace of mind, grab one as your guide. First, take toll-road from Jakarta to Merak. Then ferry cross Sunda Strait to Bakauheni, and continue by car to Bandar Lampung.
Jakarta-Merak toll fee is IDR 38,500 for private car, journey time is 1 hour and 20 minutes from Tomang for average speed of 90 km/h. Be caution on several section of the road that may have some cracks and road works.