JavaMilk name was taken from suggestion by domain seller, so I took it since I thought it was quite cool. I moved from free alisanta.wordpress.com since I found I had reached limit of growth and customization.
My name is Alisanta, born 1979. This is about my thoughts and personal experience. Hope you all can follow, share, and post your comment too. I have a lot of ideas during a day. But when it comes to computer usually I cannot remember anymore :)
I graduated on 2002 from Bina Nusantara University Jakarta, majoring in Computer Science. Currently working at one leading IBM Lotus Business Partner in Indonesia: Prisma Global Solusi.
I started my blog in WordPress on June 2006 with a few words, and now this site has been growing into various topics; mostly travel-related, IT, gadget, how-to, and also my personal thought and experiences. The longest and most commented article in this blog is still about Guide to Europe and Panduan Jalan Hemat ke Hongkong in Indonesian language, also available in English.
Since March 2015, this blog has been migrated from Wordpress to Pelican. Lots of thing to learn along the way, but finally I have complete control of layouts, and no more PHP...
I like adventure (sometimes) but most of the time just stay at home doing nothing. I play a bit computer games, but I love reading so much, so my leisure time is fully packed with reading and Internet browsing.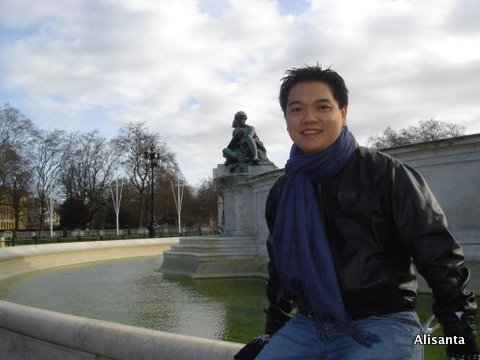 If you like my posts, why don't you drop some lines in comment box below.
For advertisements, guest posts, and business opportunities, please contact me at : alisanta@javamilk.com.