One of the brave moves from AirAsia Group is the plan to operate Tune Hotel in Central London, UK. Scheduled to open its door in August 2010, this Tune Hotel will operate just like its chain in Malaysia and Indonesia: compete in low price.
Just like low-cost airlines, room rates are offered in different price levels. If we book well ahead, we may get cheapest rate compared to last-minute booking. Hotel amenities are basic, room only. Air con is optional and can be purchased in slot of 12 or 24 hours. Towels are optional, too, if you bring your own towel (which I don't prefer) then you don't have to pay for towel rental fee.
[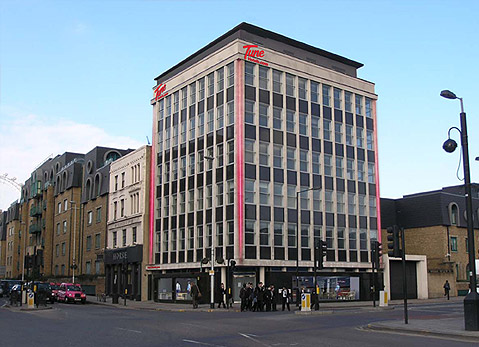 The hotel is located at Waterloo area, just opposite of Lambeth North underground station. Going to Westminster Bridge or London Eye is just walking distance.
If operate similar to Tune Hotels in Malaysia, then I think this is a good option. I have stayed at Tune Hotel KLIA Airport, it was clean and well maintained. Although a bit noisy in the night (I stayed in the ground floor, and staff played music all the night), but for the price I paid it was good.
Who knows that they can create fly&stay package too, fly from Kuala Lumpur to London by AirAsia X and stay at Tune Hotels in one package price.
But actually, London has many good hotels with great value. My favorite is Travelodge hotels, which has many chains across London in good locations and also across UK. Rates are from GBP 19 (saver rate), for double bed room, but average rate I paid for 3 night stay is usually GBP 49-69 exclude breakfast. Other option is Comfort Inn Hotels which also has many chains in London.